Dexametasona solution for injection
Dexametasona solution for injection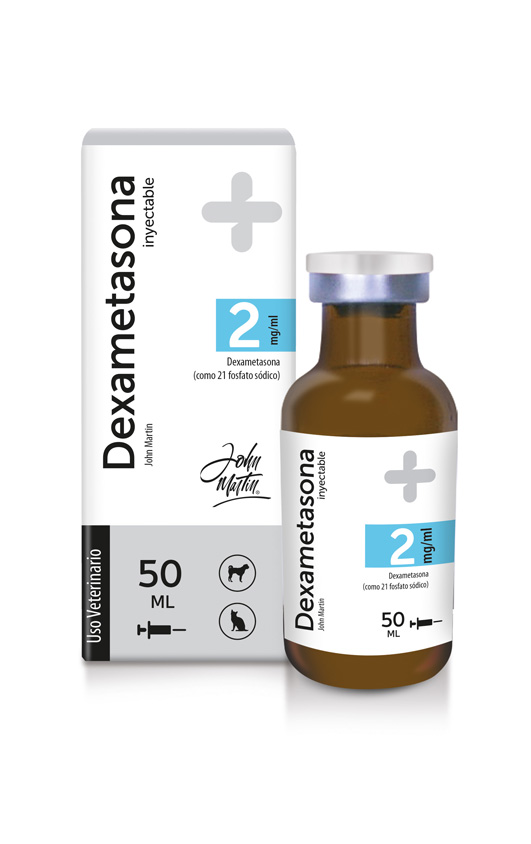 Presentation:
Species:



Composition
Dexamethasone (as 21 sodium phosphate) 200 mg
Excipients q.s. 100 mL

Therapeutic Action
Steroidal anti-inflammatory drug.

Indications for Use
Inflammatory processes. Allergic Reactions. Replacement Therapy. Itching. Autoimmune diseases.

Route of Administration
Subcutaneous. Intramuscular. Slow intravenous.
Dosage and Instructions for Use

Dogs y Cats: 0.5 to 2 mg/kg live weight. The dose may vary at the discretion of the prescribing veterinarian depending on the type of condition and on the severity of the clinical signs.

Contraindications / Warnings / Precautions

Tuberculosis. Peptic Ulcer. Osteoporosis. Diabetes mellitus. Blood Dyscrasia. Pregnant animals.
Animals during their first weeks of life.
If given over an extended period of time, sudden withdrawal of the drug should be avoided.
Avoid exposure to light. Store at temperature between 5º and 25º C (41ºF and 77ºF).

Available