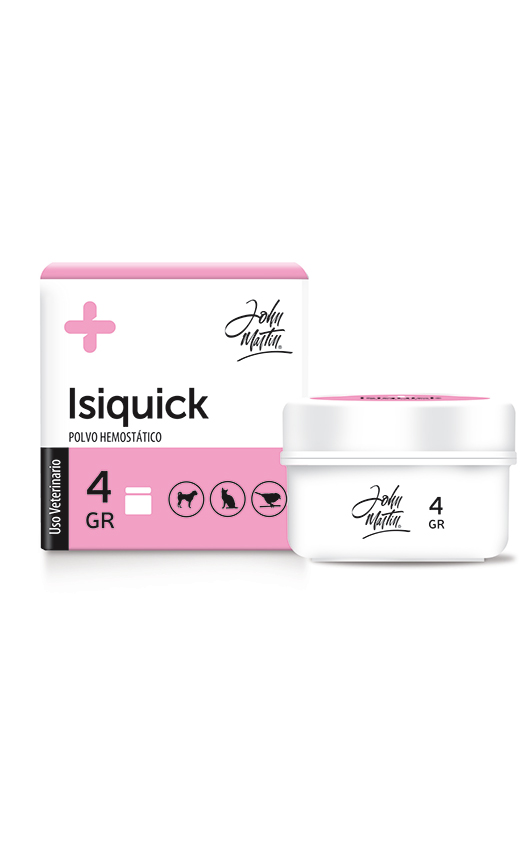 Presentation:

Plastic jar containing 4 g.

Species:




Composition
Alum 5%
Ferric oxide 5%
Aluminum magnesium silicate 90%

Therapeutic Action
Indications for Use
Dogs, cats and ornamental birds.
Hemostatic agent for minor superficial wounds caused by cuts.
External use only.

Route of Administration
Dosage and Instructions for Use

Use in superficial skin wounds caused by cuts, such as those produced by nail-cutting or De-Beaking, etc.
Apply on the wound using a wet piece of cotton and put some pressure on the wound for about 5 to 10 seconds.

Contraindications / Warnings / Precautions

External use only. Do not use in deep wounds, body cavities or burns.

Available

- Argentina
- Panamá
- Paraguay