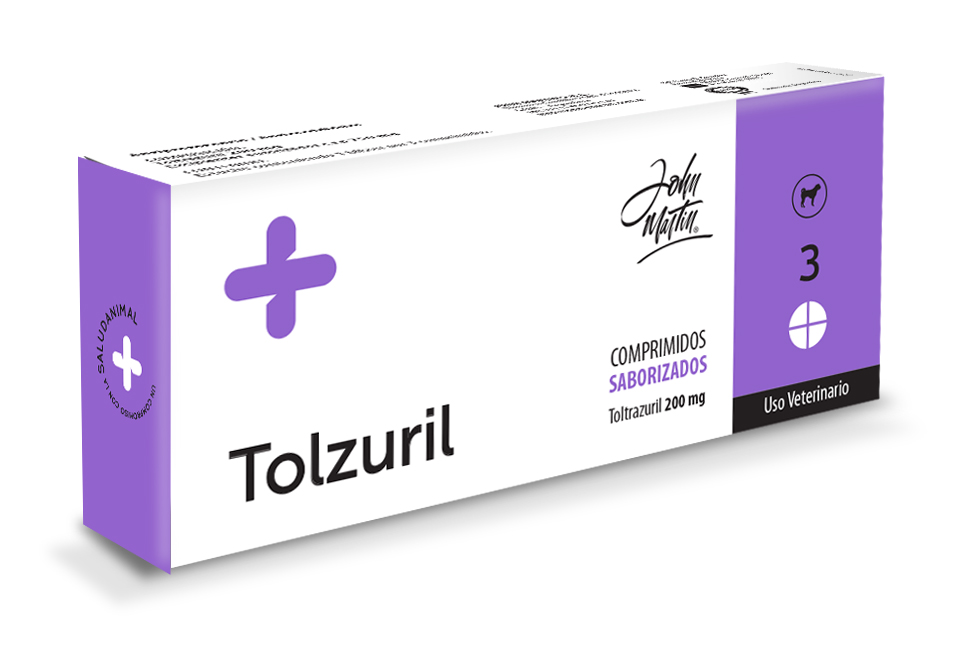 Presentation:

Species:


Composition
Toltrazuril 200 mg
Excipientes c.s.p. 750 mg

Therapeutic Action
Tratamiento de coccidios y Hepatozoon canis.

Indications for Use
Preventivo en las coccidiosis subclínicas, en cachorros de criadero con
antecedentes de la enfermedad y altas cargas parasitarias.
Luego del destete cuando el cachorro cambia de ambiente.
Terapéutico en coccidiosis intestinal tanto en cachorros como en adultos.
Agentes susceptibles: C. ohioensis, C. burrowsi, C. canis.
También es efectivo en la reducción de la parasitemia y cura de los animales
infectados con Hepatozoon canis.
Otros protozoarios susceptibles son: Sarcocystis spp. y Neospora caninum.

Route of Administration
Dosage and Instructions for Use
Control de coccidiosis subclínica:
Cachorros:
10-20 mg/Kg (1/2 a 1 comprimido por cada 10 Kg de peso). Una dosis única en cachorros a partir de 3-4 semanas, ayuda a prevenir los problemas asociados con la coccidiosis intestinal. Los esquemas de repetición del tratamiento deben ser indicados por el profesional veterinario de acuerdo a la situación epidemiológica particular.

Tratamiento de coccidiosis intestinal clínica:
Cachorros y adultos:
20 mg/kg en una sola dosis. Puede repetirse la dosis a las 2-3 semanas, según criterio profesional.

Control y tratamiento de hepatozoonosis:
15 mg/Kg (un comprimido por cada 13 Kg de peso) una vez al día, durante 7 días. Las repeticiones del tratamiento dependerán de la evolución y deberán ser indicadas por el veterinario.

Contraindications / Warnings / Precautions

El toltrazuril no debe utilizarse en animales que han tenido reacciones de hipersensisibilidad previas a la misma droga u otras triazinas antiprotozoarias (ponazuril, diclasuril)
El uso en hembras gestantes y lactantes no está recomendado, sin embargo quedará a criterio del Veterinario actuante la decisión de utilizarlo, evaluando los riesgos versus beneficios.

Available

- Argentina
- Uruguay
- Singapur