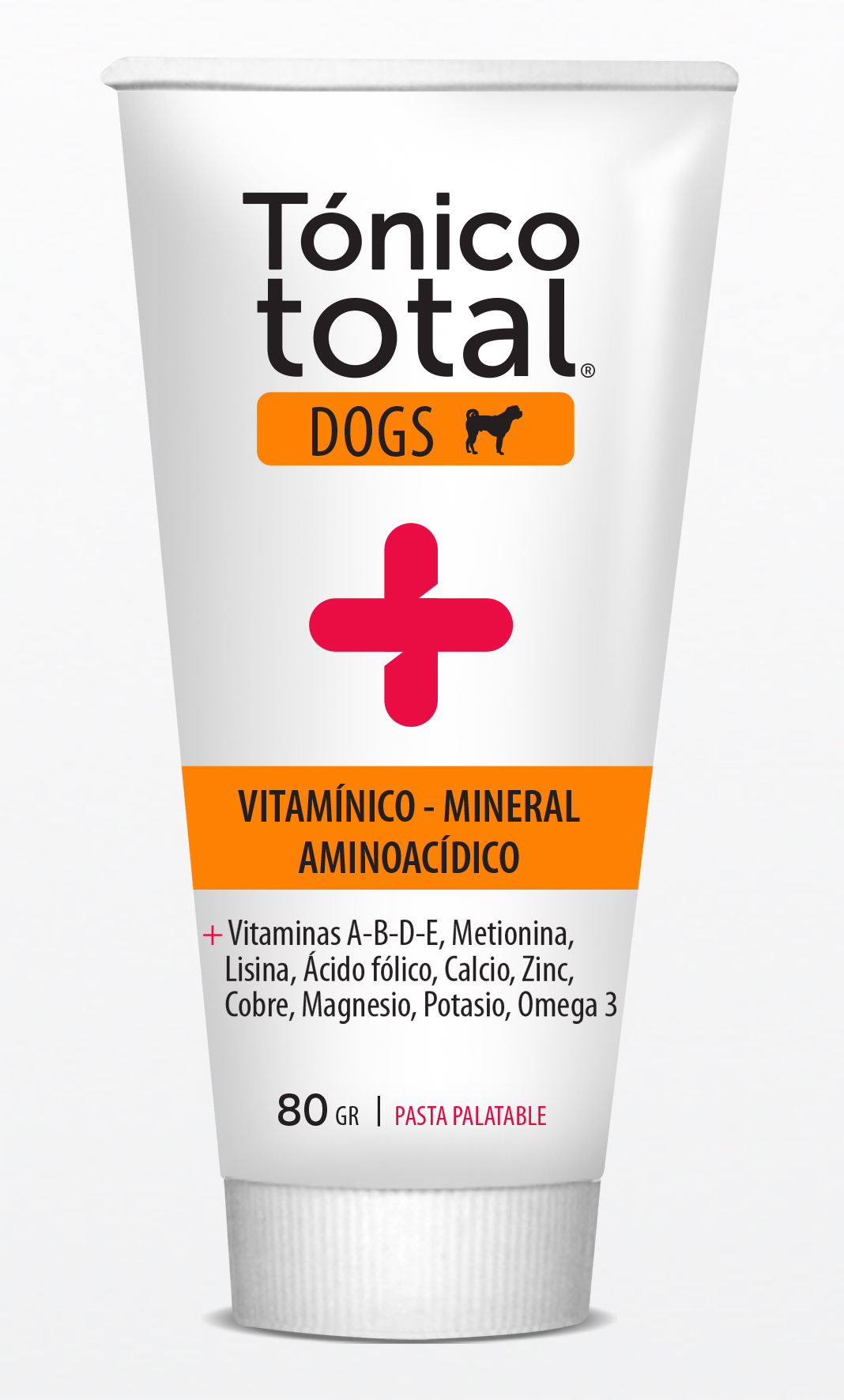 Presentation:

Species:


Composition
Vitamin A, palmitate (equivalent to 22.2 mg) 40000 International Unit; Vitamin B1, hydrochloride 20 mg; Vitamin B2, 5´phosphate sodium 20 mg; Vitamin B3 150 mg; Vitamin B6 5 mg; Vitamin B12 0.1 mg; Vitamin B15 5 mg; Vitamin C 300 mg; Vitamin D3 (equivalent to 125 µg) 5000 international unit; Vitamin E, acetate 20 mg; D-Panthenol 30 mg; Folic Acid 0.5 mg; N-Acetyl-DL-Methionine 50 mg; DL-methionine 50 mg; L-lysine hydrochloride 100 mg; Choline bitartrate 30 mg; Taurine 50 mg; Fish Oil 2000 mg; Calcium Carbonate (equivalent to 144 mg of Ca) 360 mg; Zinc sulfate (equivalent to 5.7 mg of Zn) 25 mg; Copper II Chloride Dihydrate (equivalent to 32.8 mg of Cu) 88 mg; Cobalt Sulfate heptahydrate (equivalent to 3.8 mg of Co) 18 mg; Magnesium chloride, hexahydrate (equivalent to 35.4 mg of Mg) 300 mg; Manganese Chloride tetrahydrate (equivalent to 21 mg of Mn) 76 mg; Potassium Chloride 50 mg; Potassium Iodide 10 mg; Sodium Fluoride 1 mg; Sodium Chloride 500 mg; Excipients q.s. 100 g.

Therapeutic Action
Vitamin - mineral - Amino Acid Supplement

Indications for Use
Vitamin mineral dietary supplement for dogs of all ages. Its formula includes Omega 3 Fatty acids. It prevents nutritional deficiencies and it aids in the treatment of animals suffering from debilitating conditions. It also favors the growth of thinner, shinier hair in young animals and a better reproductive aptitude in females.

Route of Administration
Dosage and Instructions for Use

Dogs of all ages: 2 g/10 kg live weight, equivalent to 1 coffee spoon.
Administer once daily.
Duration of treatment will be determined by the prescribing veterinarian.

Contraindications / Warnings / Precautions

Available

- Argentina
- Perú
- Paraguay
- Chile
- Emiratos Árabes Unidos