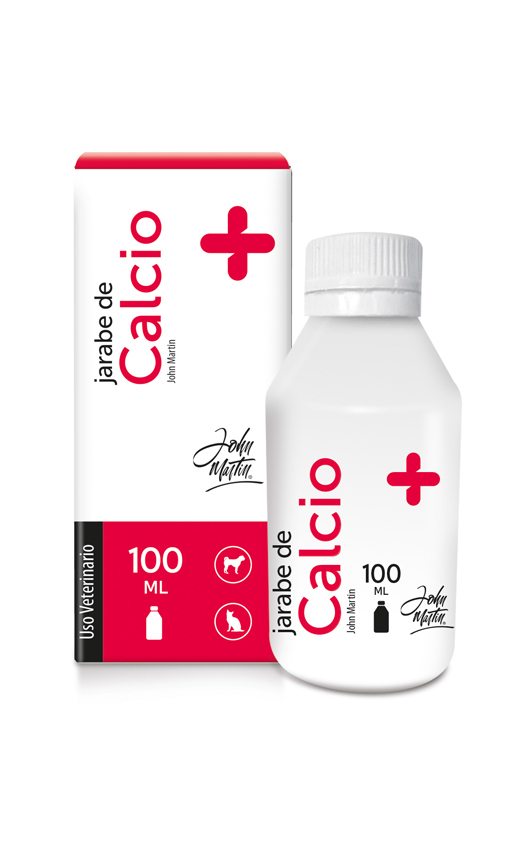 Presentation:

Plastic bottle containing 100 mL

Species:



Composition
Calcium gluconate 2,500 mg; Calcium chloride 1,650 mg; Sodium fluoride 4 mg; Magnesium chloride 525 mg; L-Lysine monohydrochloride 1,000 mg; Vitamin A 53300 International Unit; Vitamin D2 6000 International Unit; Vitamin E 30 mg; Vitamin B12 100 mg; Calcium D-pantothenate 50 mg; Excipients q.s. 100 mL.

Therapeutic Action
Calcium Mineral Supplement

Indications for Use
It prevents nutritional deficiencies, in deficient diets or when the metabolic demand for calcium, minerals and vitamins is increased by pregnancy, lactation or growth. Adjuvant in the treatment of anemia in lactating animals and eclampsia once the animal has been stabilized by parenteral route; vitamin deficiency, anorexia, lack of vigor or good health.
To treat hypocalcemia, hypophosphatemia, rickets, osteomalacia and bone malformations.

Route of Administration
Dosage and Instructions for Use

The amount of calcium to be administered will be determined by the treating veterinarian since it will depend on whether it is used to prevent deficiencies, or as an adjuvant in the treatment of specific conditions or to treat hypocalcemia, and it will also depend on the levels of calcium intake in the diet and the deficiencies and metabolic demands of calcium in each particular case.

The following doses are intended as a guide:
To prevent deficiencies and as an adjuvant in other specific treatment:
- Cats and small dogs: 3 mL daily.
- Medium-sized dogs: 5 mL daily.
- Large dog 10 mL daily.
As a curative agent:
- Cats and small dogs: 6 mL daily.
- Medium-sized dogs: 10 mL daily.
- Large dog 20 mL daily.
These doses may be doubled at the discretion of the prescribing veterinarian.

Contraindications / Warnings / Precautions

Available

- Argentina
- Paraguay
- Emiratos Árabes Unidos